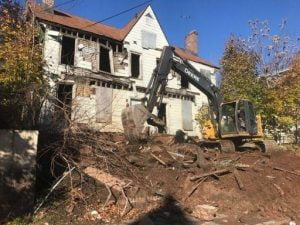 Every building needs a strong foundation. But we aren't talking about the concrete foundation that supports the structure—we're referring to the ground beneath it.
When constructing a new building or an addition, dirt excavation services may be required. You might also need excavation when installing a pool, building a parking lot, or landscaping your property.
In this article, we're going to share some information about how excavations are estimated and performed.
What Affects the Cost of an Excavation?
If you're trying to project the cost of dirt excavation services, it's important to know what will factor into it. Here are a few things to consider:
How many cubic yards of dirt need to be removed?
While some jobs are priced based on the hours of work that are required, excavation projects are contingent on the amount of soil that's excavated. More cubic yards of dirt will be excavated for deeper trenches or larger plots of land.
What type of soil is it? 
Terrain that's especially rocky, wet, or inaccessible will be more expensive to excavate. Contractors will classify the soil based on these criteria: 
Type A:

If the excavators determine your property has Type A soil, then it's your lucky day; this is the easiest and least expensive type of dirt to remove. It's generally cohesive and dry. A few examples of this soil type are clay loam, silty clay, and sandy clay.
Type B:

This type of soil is less compact than the previous one. It may have cracks or other perforations. Angular gravel and silt are both Type B soil.
Type C:

For soil that is unstable, wet, or grainy, a Type C classification is common. Sand and gravel are both Type C soil.
Contractors must perform a soil test to measure various properties of the dirt. Once they classify the type of dirt they're excavating, they can price the job accordingly.
Can I Excavate on My Own?
Given the cost and amount of time involved in an excavation project, you might wonder if you can do the work yourself. However, we strongly advise against this. The high-grade equipment, careful planning, and rigorous training involved with this type of work are extensive. You must apply for permits before doing any excavation work in New Jersey.
Doing this work on your own can be dangerous, and may lead to injuries or a violation of city regulations. We always recommend working with professional contractors when you require excavation services.
Important Safety Measures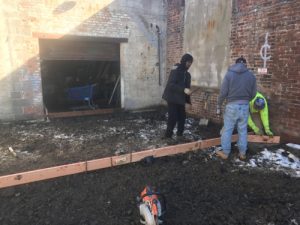 Before an excavation project is underway, contractors must take care to minimize the risks of injury and damage to people and the environment.
First, the area needs to be prepared. It is vital to identify and mark all utility lines before any digging begins. Accidentally hitting a gas, water, or sewage line can lead to extensive damage. 
After that, contractors can begin removing any trees, shrubs, or rocks that may interfere. Safety equipment, like helmets and goggles, are a necessity. Next, the contractors will outline the excavation area and get to work.

Before your excavation project can begin, you'll need to remove any structures on your property. Are you looking for commercial demolition services? Bella Contracting can help. We've been providing services to the New Jersey area for over 20 years. Call us today to discuss your next project.