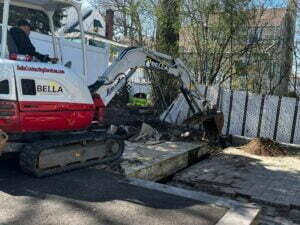 Most construction projects require demolition services before new buildings or additions can be built. If you're looking to begin a construction project and you need the help of a demolition crew, you should research all the necessary facts to consider. First, you have to understand why you'd need the assistance of a demolition contractor.
Safety
It's important to recognize that demolition is not a project you should take on by yourself. As handy as you might be, you probably don't know how to use the proper equipment or tools to get the job done on time or safely. Demolition can last anywhere from a couple of days to a few weeks with a crew. If you make any mistakes or misjudgments, you may have to spend additional time and expenses getting them fixed by a professional.
In addition, demolition can be a dangerous job. You're working around hazardous conditions that include debris, unstable structures, and the risk of damaging power, gas, or water lines. Going at it alone could put you and other people in dangerous or fatal situations, which is why it's a safer option to hire a demolition contractor instead. They'll have the experience and knowledge necessary to take on the job.
Considerations 
Now that we've acknowledged that safety is a concern, we will go over the other considerations you should make before getting started:
Budget
Before getting in touch with a contractor and beginning demolition on your project, you should have a proper budget established. Having a set budget will help when reaching out to contractors and talking numbers with them. 
Always be aware that unexpected costs might occur as a result of unforeseen issues, such as problems with the building's foundation that might require some extra work and costs. 
Contact Businesses 
It doesn't hurt to do some research and ask around about reliable demolition companies. Don't be afraid to contact various demolition contractors in your area and ask about their services and operations. You can ask them if they're insured and licensed, as well as learn more about the types of demolition projects they've worked on. You may also consider requesting professional references that you can contact and get more information. 
Get an Estimate
After finding the right demo company for your project, you'll want to ask them to do an inspection. After the inspection is complete, they'll provide you with a written estimate for their work. Most estimates are calculated by the square footage of the property. A written estimate will include the terms for payment so that you both understand the expectations required for the job.
Scheduling 
Most demolition companies will want to know the timeframe and schedule they need to work within. This will make it easier for the contractors to know how much time they have and whether or not the demolition can be done before the construction team starts. 
Contract
This is perhaps the most important part of the entire process. After you've reviewed all the information, ask the demolition company to write up a contract with a written estimate that all parties will sign. This contract will protect you in case any problems arise during the job. 
The importance of hiring the proper demolition contractors in New York City cannot be understated. Our team has the necessary experience and understanding of the by-laws regarding noise and demolition. Contact us today to learn more about how we can take on your next project.